Springbok Shoulder Mount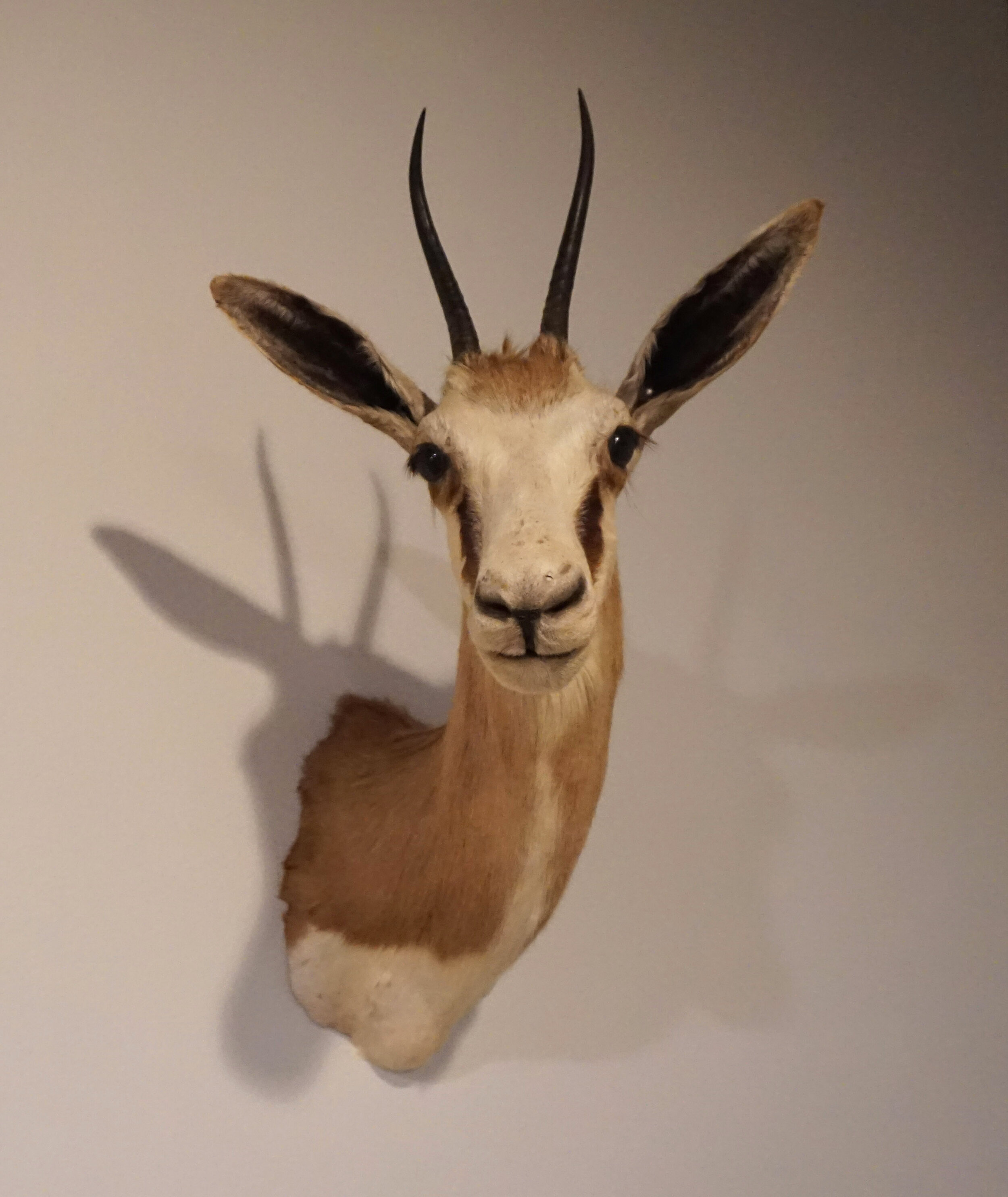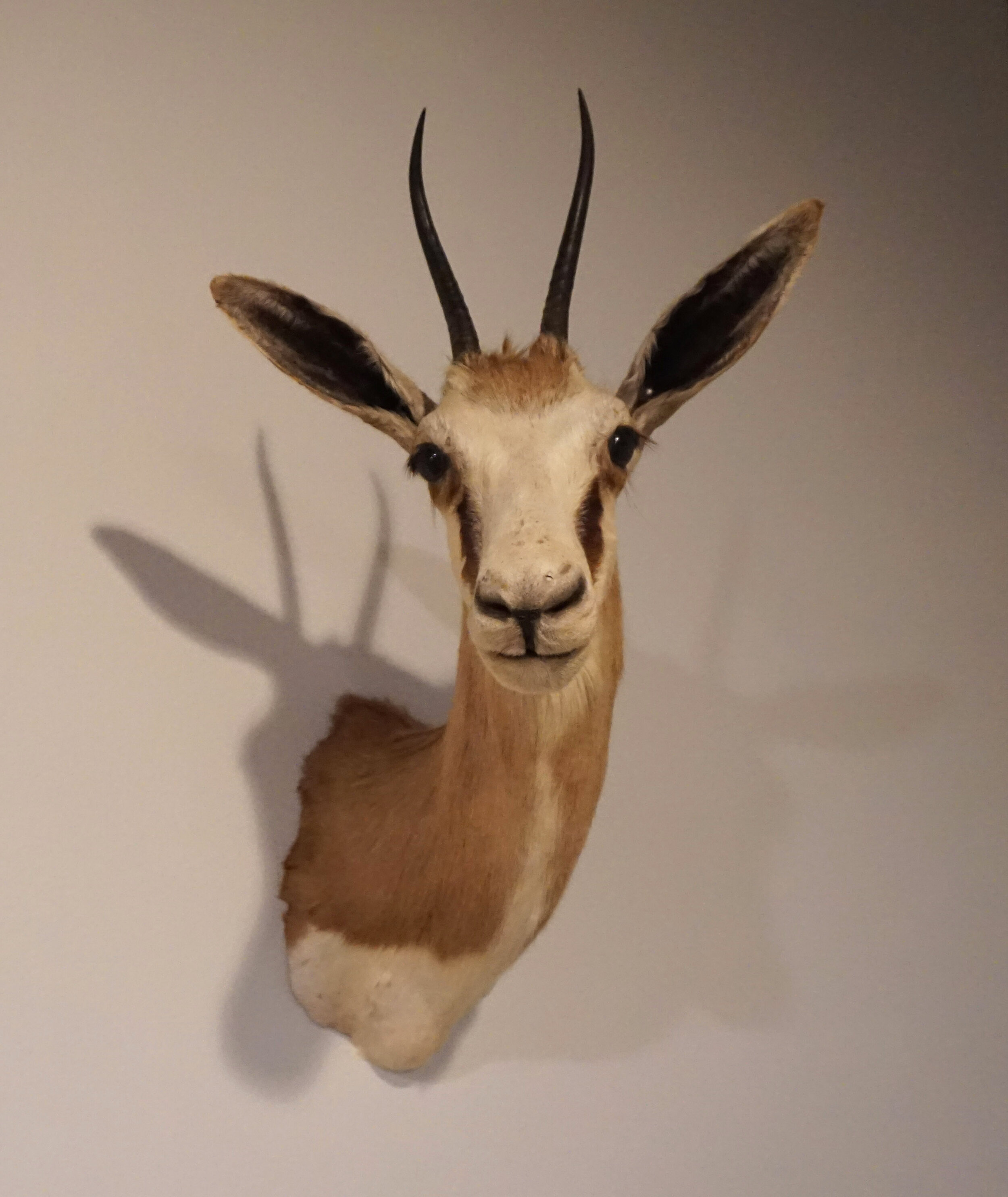 Springbok Shoulder Mount
Description: African Springbok shoulder mount.
Size: Small
Condition: Good - Bend in ear barely visible.
Notes: Due to size, no shipping is available on our exotic mounts. Pickup available any day of the week in Louisville, Kentucky. Our exotic vintage taxidermy mounts are gathered from collectors looking to downsize their trophy collections.