Vintage Rubbed White With Metallic Gold Brazilian Cowhide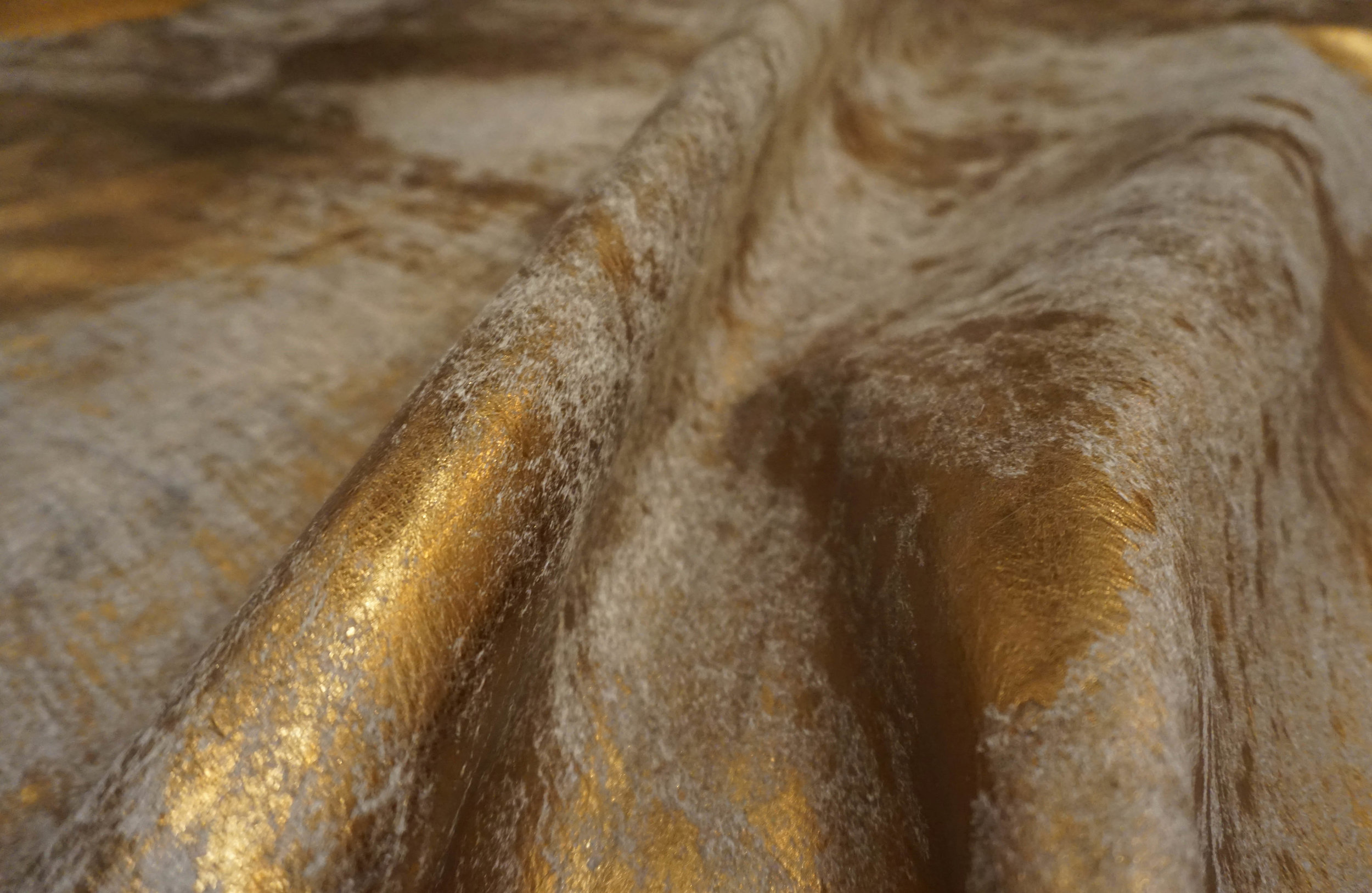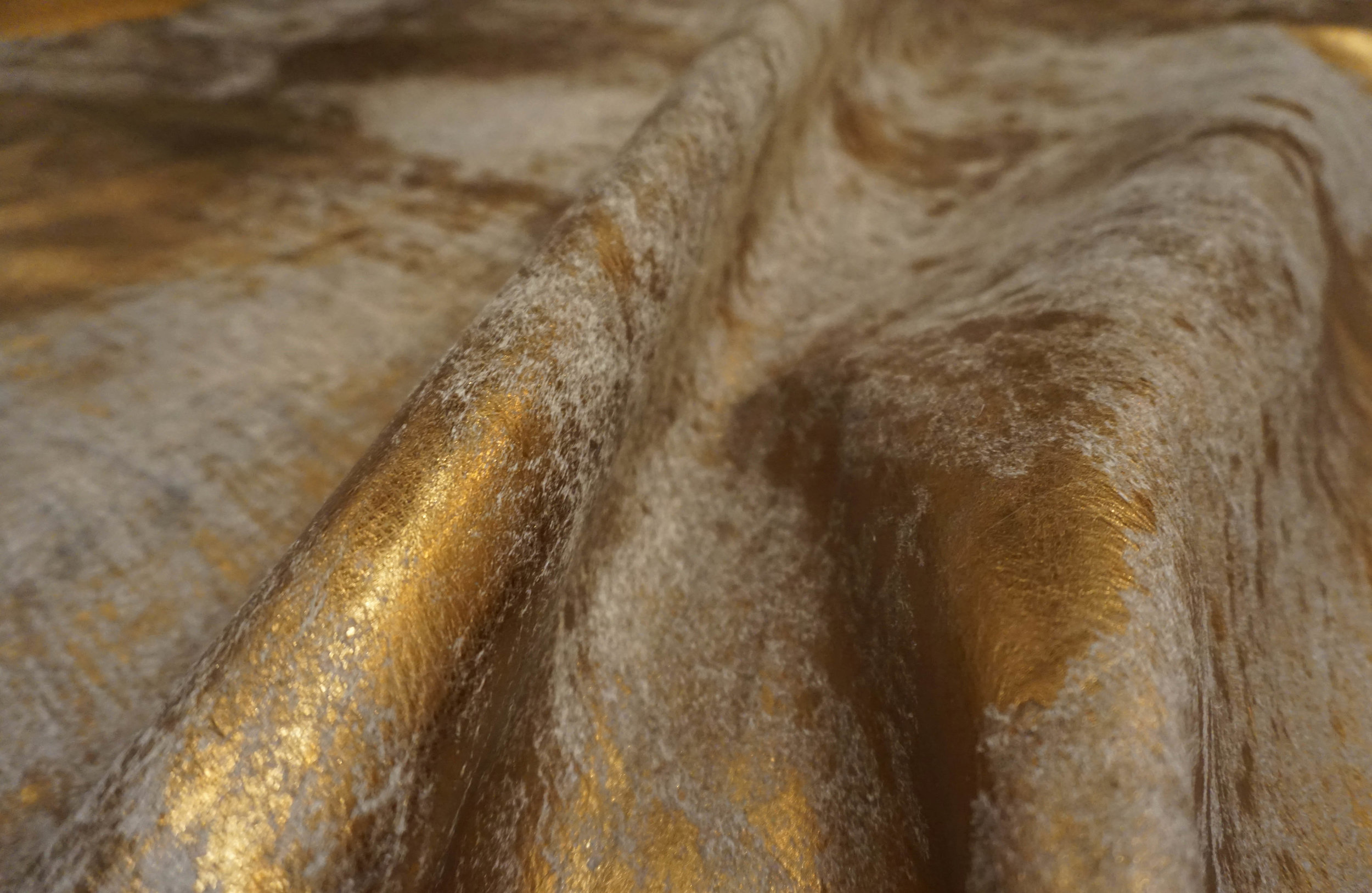 sold out
Vintage Rubbed White With Metallic Gold Brazilian Cowhide
Description: Ivory Brazilian cowhide where random portions of the fur have been removed by a rubbing technique and then dyed metallic gold.
Size: Approximately 6' X 7'3" - L
Construction: Handmade in Brazil.
Note: This is the exact hide in stock which will be shipped free to you upon purchase.